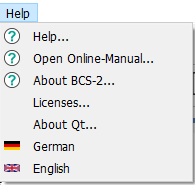 Help: The user help stored via the Configurator is called up.

Open online manual… The Online Manual of BCS- 2 Professional is opened.

About BCS-2: Here you can find the most important information about your license and the installed BCS-2 version.  License details can be displayed by clicking on the button View License Details… can be called up. Furthermore, the data, program, job or license directory can be opened via the corresponding buttons.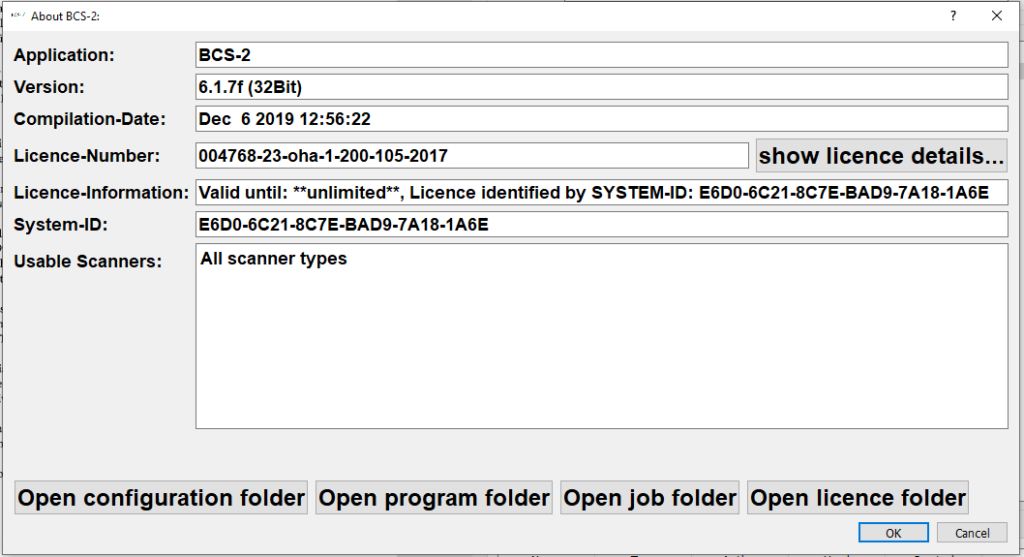 Licenses: Here you can view all Open Source licenses used in BCS-2 Office.
About Qt: Version number and Qt product information are displayed.
Language selection: BCS-2 Professional is delivered with the languages German and English as standard.